This week has been hella crazy-insane, for what it's worth but good thing I'm still alive! So I started the week with a bad cold. Good thing it didn't last long 'cause I don't wanna be holding a box of kleenex in the middle of all the festivities.
So for tuesday, I met up with 2 of my BFFs in school, Dan & Nicky. We had pizza (Nicky's treat!) and a little shopping in Rockwell. Finally, I was able to feel the Christmas spirit, I'm no longer the grinch! Thanks to rockwell's christmas on streoids scene, and all the shoppers pacing around the mall. I extremely loved the moving pandas, tigers, and leopards going on in the middle!
The next day, I went shopping with another BFF, Ina. It's a tradition that we have every year--we shop together for gifts to give to our family, for ourselves, and for each other! This year was not an exemption, Ina gave me the bondage skirt I was having second thoughts on and I got her the mango waist belt that we both wanted! Ain't life sweet? :) During this shopping trip, I went gaga from all the bondage skirts in SM's department store!! I ended up going home with 3 new skirts! YIPEE! :)
And today, I had my hair colored! I haven't had hair color for 2 years now. I'm so bored with my hair, the fact that it's taking it's sweet time in growing long. So I decided to amp it up a bit with a bit of color & highlights. I love what Peps Silvestre of Peps Salon did to my tresses. :) Will post photos of my new hair soon!
So I guess that's it for now. Merry Christmas everyone! Forget about all the diets and enjoy the festivities! :)
Oh, and Happy Holidays from Peace Love Fashion! Thanks for a wonderful debut year everyone :)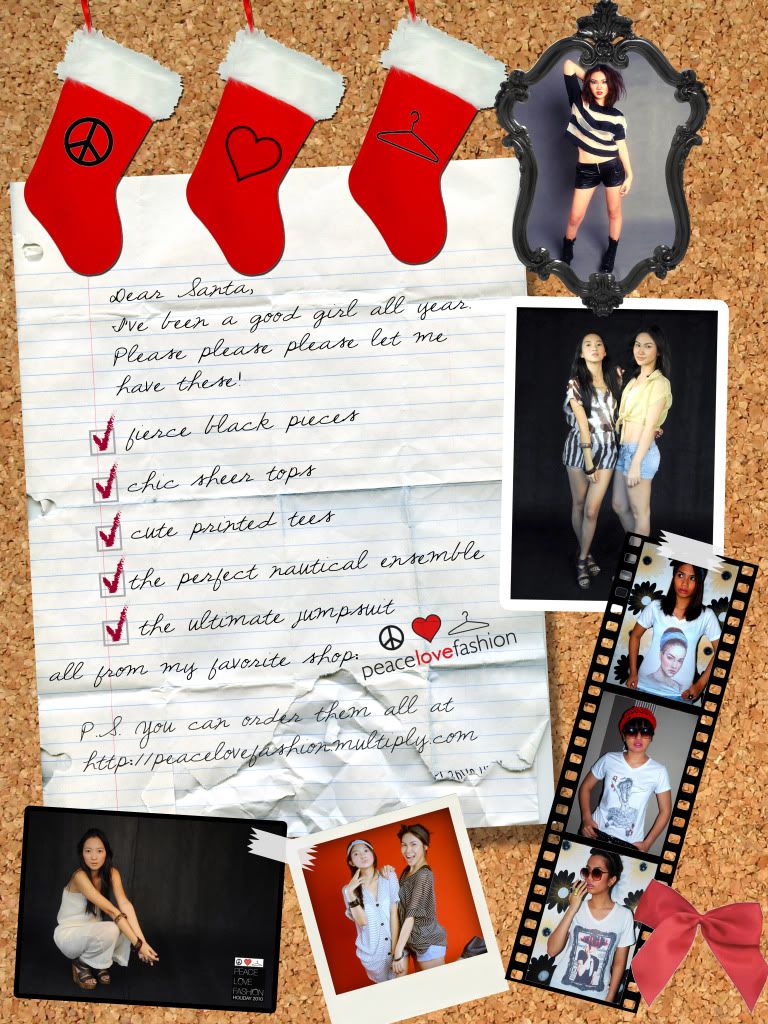 xx,
Ingrid